Career Guidance
Detailed career guidance about education advancement and employment by our teachers.
Vocational School and University Advancement Guidance
Homeroom teachers periodically conducts individual interviews with students who aim for education advancement.
Guide students aiming to go to vocational schools and universities with various preparation such as admission interviews and examination.
Guide students with application documents before submission of application.
Conduct in-house guidance sessions as well as guidance sessions from vocational schools and universities.
Employment Guidance
Guide student visa holders or work holiday visa holders seeking for employment with briefings and interviews.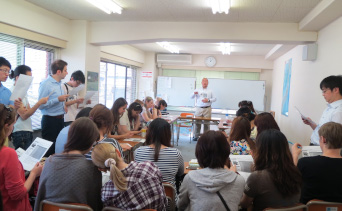 Specialized Course Guidance
If there is a field that you are interested in and would like to experience, you may join a vocational school in the relevant field and join their Specialized Course that allows you hand-on experiences.
Example: culinary skills; confectionery course; beauty course; IT, CG, game course; manga, illustration course